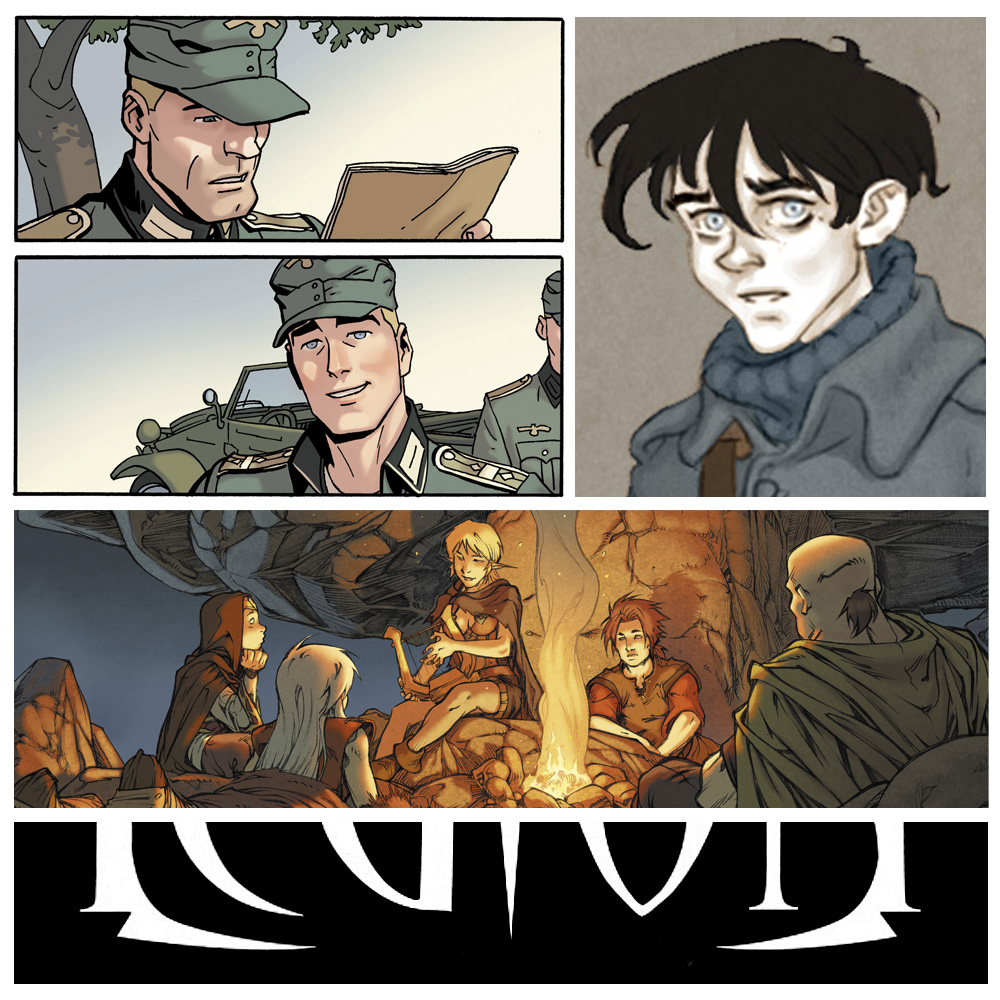 El 2012 promete mucho.
Ahora mismo estoy hasta arriba de trabajo y me esperan unos meses llenos de proyectos. Además parece que muchos de los cómics que he coloreado para el mercado franco-belga van a salir este año a la venta en España, Estados Unidos y Alemania.
La mayoría de los proyectos en los que estoy metido duran varios meses, así que suele pasar bastante tiempo hasta que puedo subir alguna imagen. A ver si puedo poner remedio a esto.
Para despedir el año os enseño una selección de imágenes de los cómics en los que estoy trabajando y proyectos que me tendrán entretenido los primeros meses del nuevo año. No desvelan demasiado, pero estoy seguro de que si le echáis un vistazo a mis anteriores trabajos y seguís los blogs de otros autores de cómic podéis adivinar fácilmente de qué tratan. En cuanto pueda, iré subiendo imágenes de cada uno, cada vez desvelando un poco más, pero para no tener esto demasiado parado también os iré enseñando mis bocetillos y algunas ilustraciones de proyectos más cortos.
Dentro de nada me voy a cenar y a dar la bienvenida al 2012, pero me parece que no podré trasnochar demasiado. Tengo que empezar el año con muchas fuerzas !
Feliz año a todos !
2012 looks very promising.
Right now I'm up to my eyes in work and the next few months are full of projects. It also appears that many of the comics I've colored for the Franco-Belgian market will come out this year for sale in Spain, USA and Germany
Most of the projects I work on can last several months to be finished, so it usually takes a while until I can upload any image. Let's see if I can mitigate this.
To bid farewell to the year I´ve uploaded a selection of images from the comics I'm working on now and the projects I´ll be making this new year. They don´t reveal too much, but I'm sure that if you take a look at my previous works and follow the blogs of other comic artists, you can easily guess what they are. As soon as I can, I´ll upload images of each one, revealing a bit more each time, but for not stopping the flow to much, I will also show my sketches and some illustrations for shorter projects.
Soon I'm going to dinner and welcome to 2012, but I think that I can't stay up late. I have to start the year with a lot of strength!
Happy new year to all of you!